I'll be happy to answer any question.
Please, feel free to ask.
Here is a beautiful plate.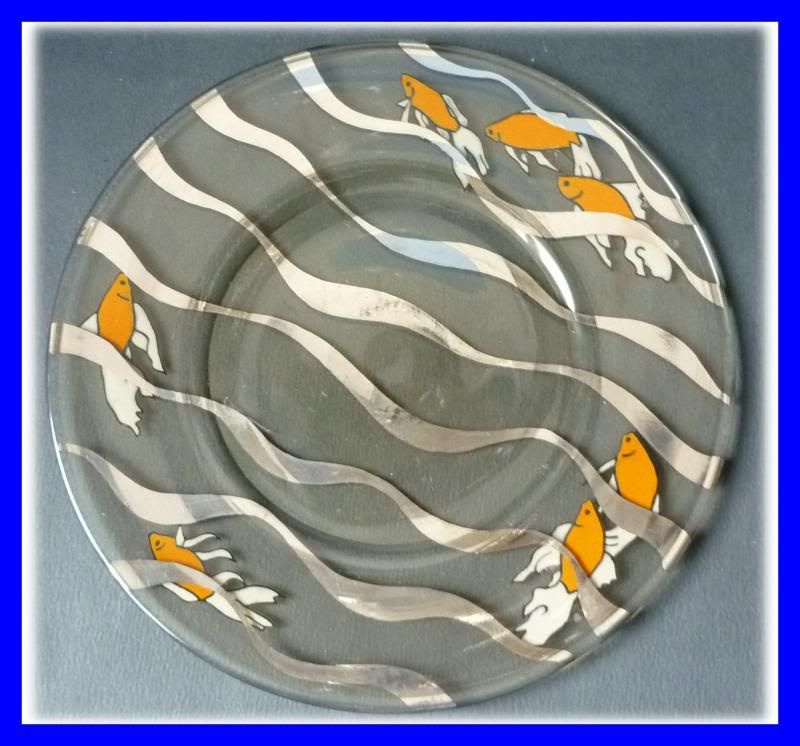 Glass work from Gabriel Argy-Rousseau.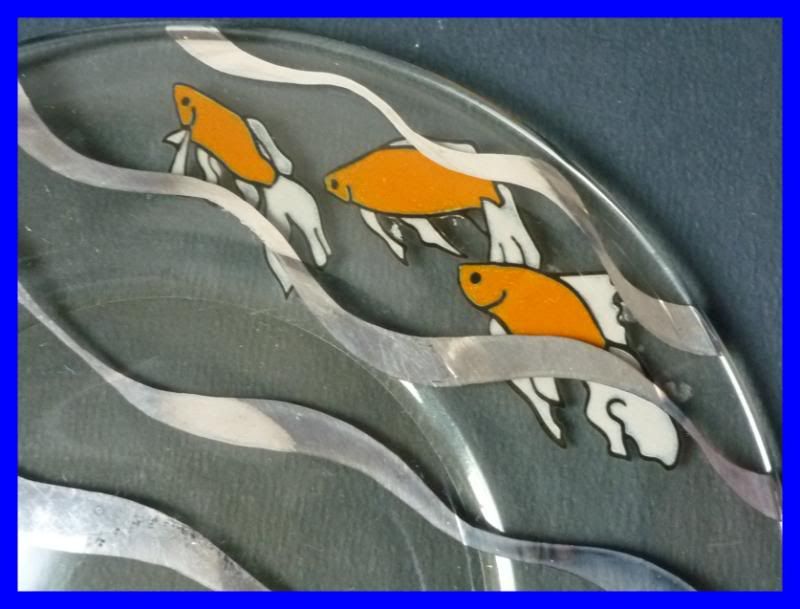 You'll find the same pattern in the book from
Janine Bloch-Dermant on Argy-Rousseau.
(Editions de l'Amateur, p 96).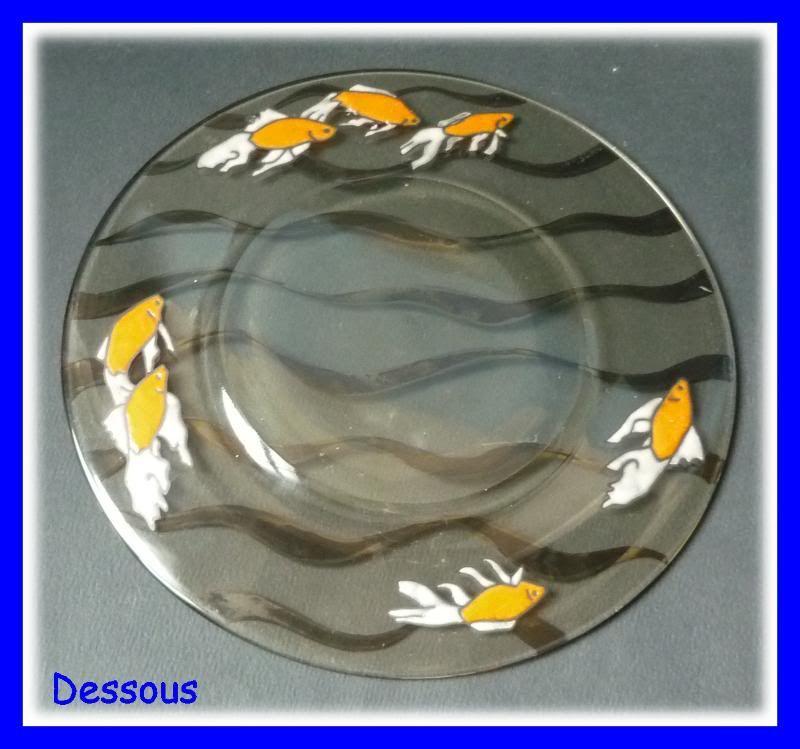 Signed underneath: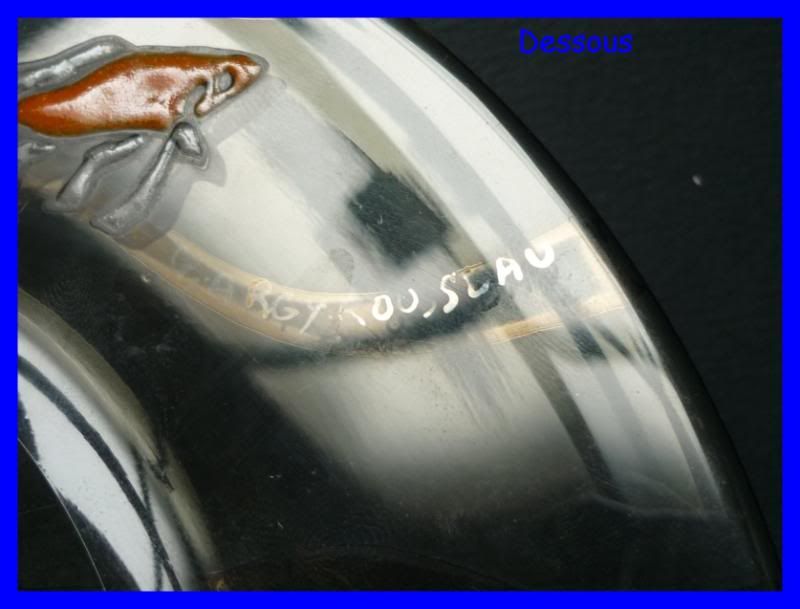 Lovely enamel showing orange fish underneath the plate. On the
front side, you can notice the silver plated waves. Nice smile !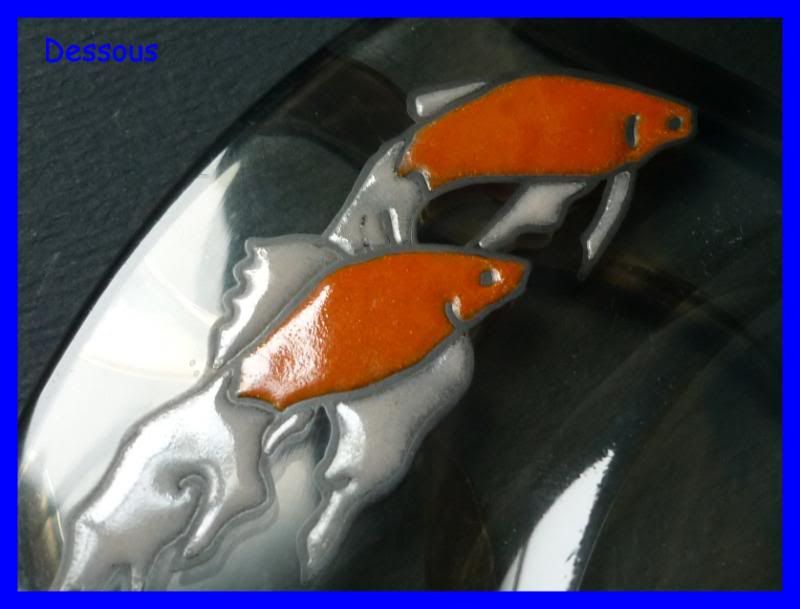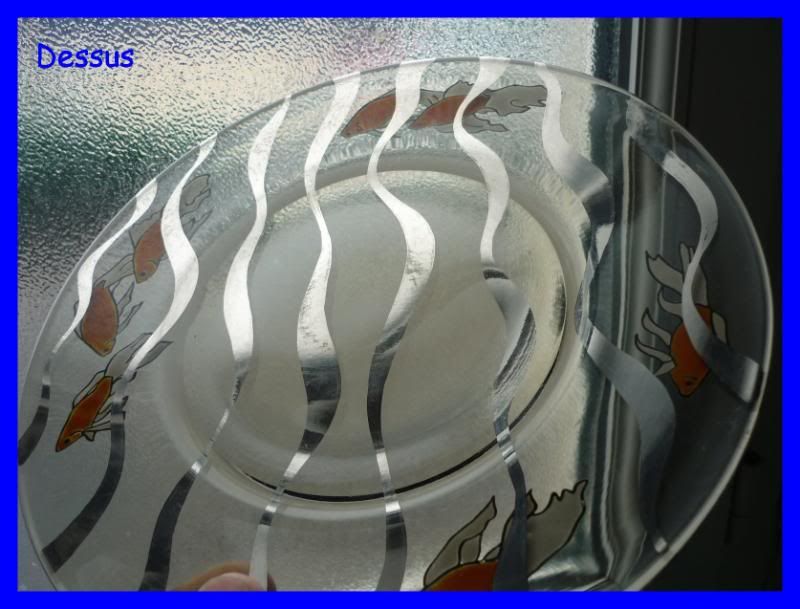 Dimensions: Diameter: 20 cm.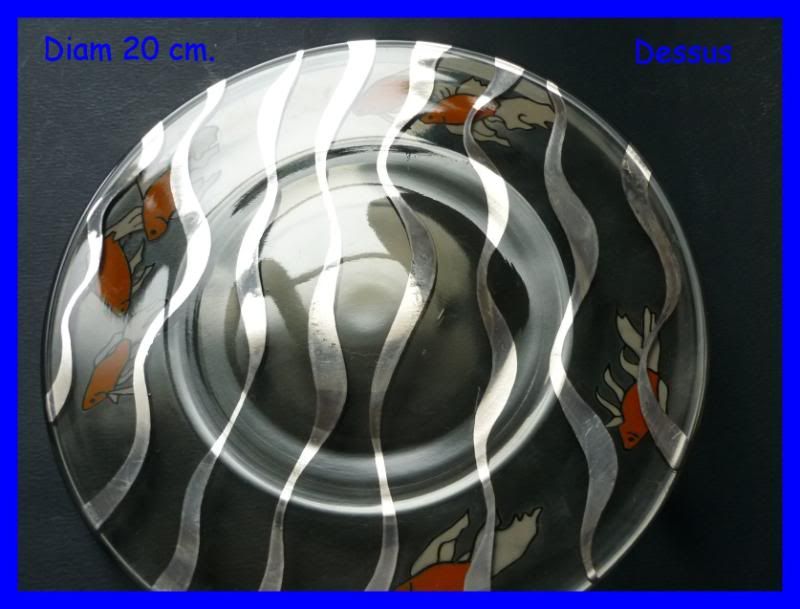 Period: 1920 - 1930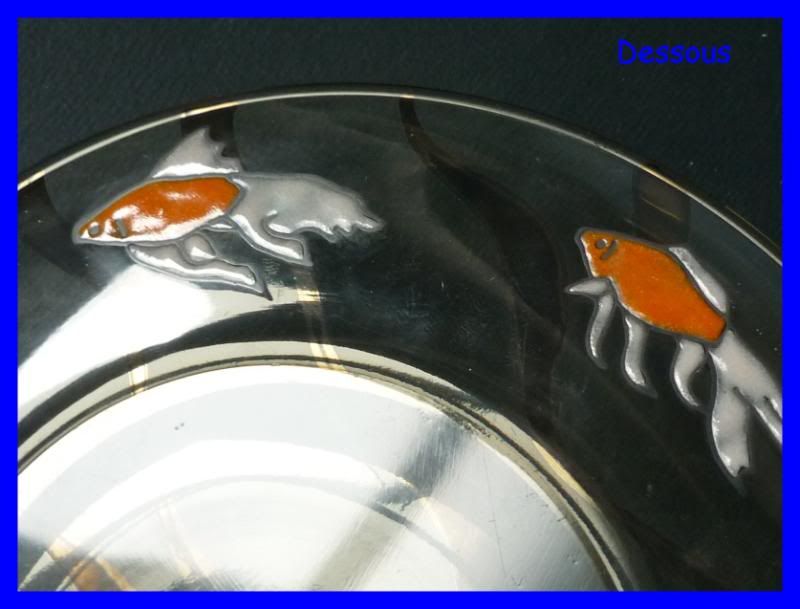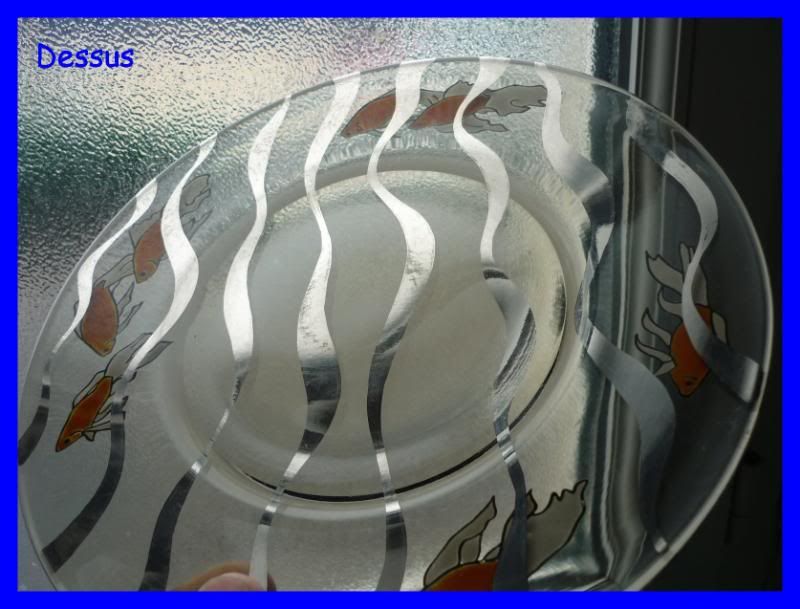 Condition: very good !!
Some little, very little, ware to the silver.
Hardly noticable.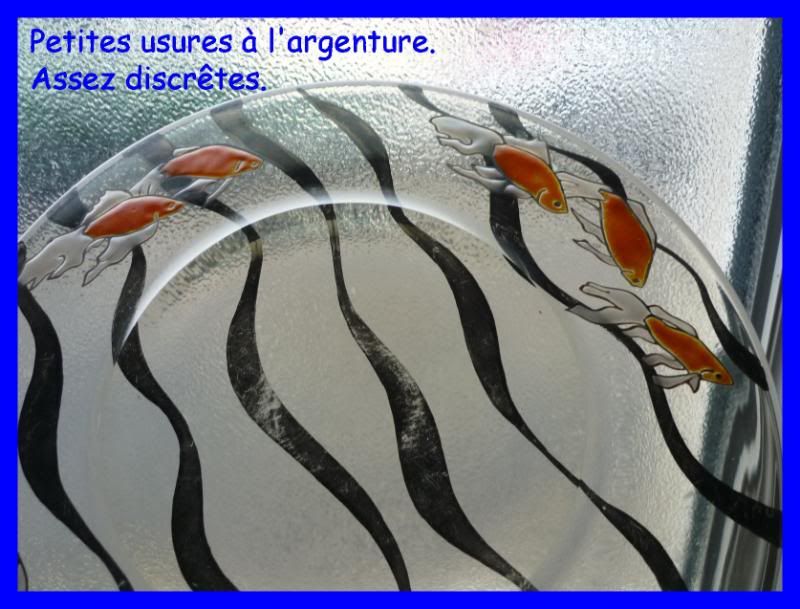 NO CHIP , NO CRACK , NO HAIRLINE , NO REPAIR
Here is a converter inches / cm to help you with the dimensions.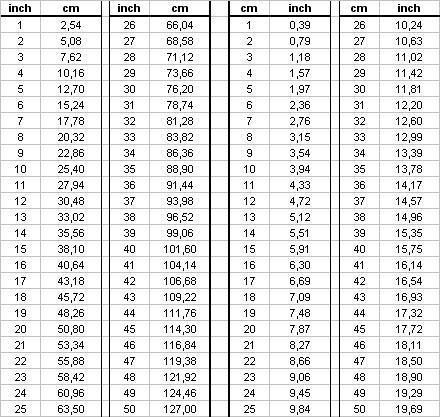 Beautiful and rare collectable !!